SWATCH NINES MTB 2023: A catalogue of new tricks unfolds during a week-long session at Green Hill Bikepark, Germany. 
Global mountain biking talents converged at Swatch Nines 2023 mountain bike event from August 14th to 19th. Riders showcased unprecedented skills on the Swatch Nines course. This unique event has once again created the space to elevate the sport to new heights.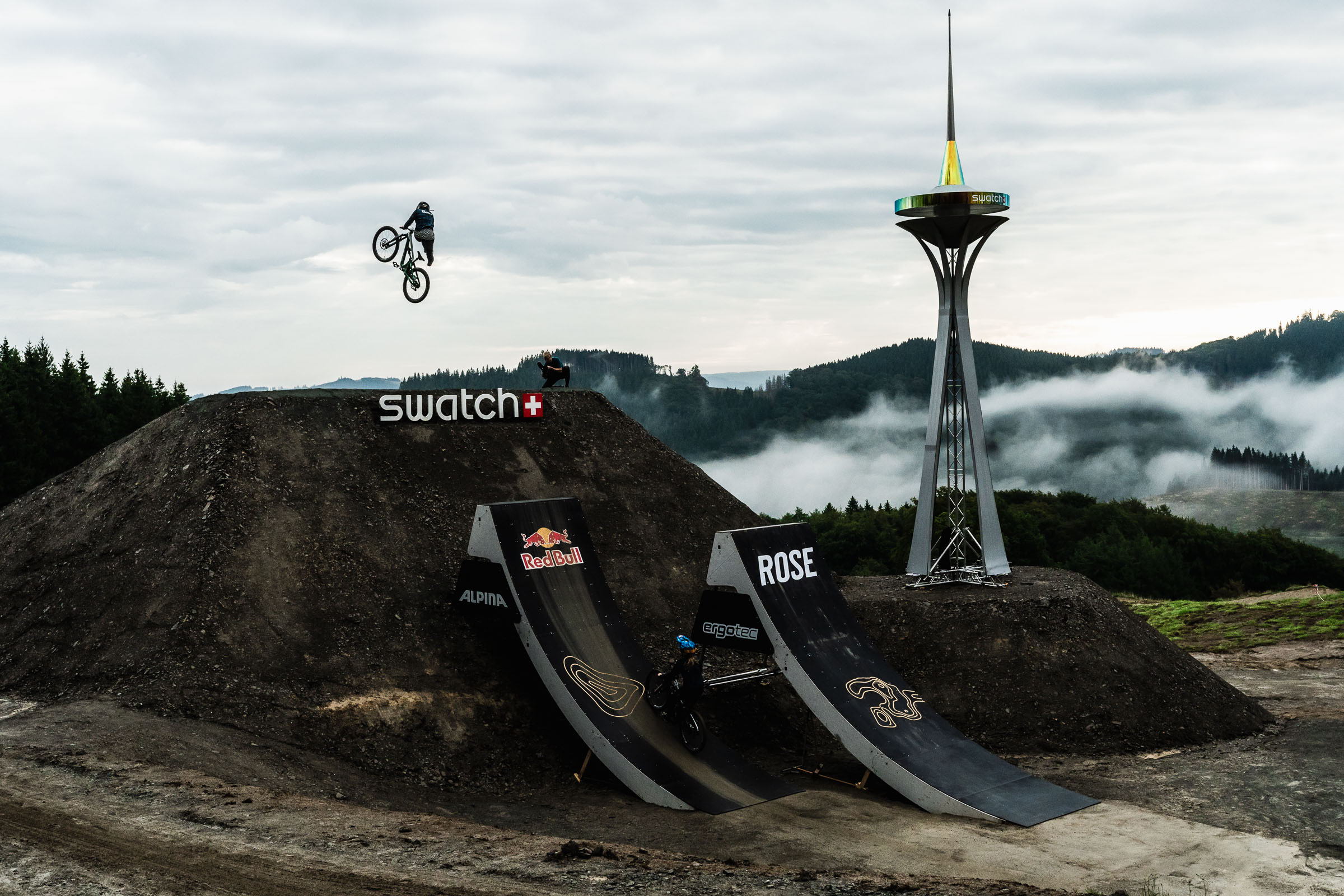 World's First Tricks Set New Standards
Eight inspiring "never been done before" tricks have been claimed to rewrite the record book in just a few days. The German Youngblood, 2021 Become a Nine winner, Patricia Druwen (GER), has emerged as a trailblazer, unlocking the next milestone for women's mountain biking with a 540 and a Backflip Triple Barspin. 
Tim Bringer (FRA) has captured attention with his mind-boggling Double Tailwhip Flair, and Tom Isted (GBR) added to the excitement by nailing a Flair Downside Tailwhip on the quarter pipe, securing his name among the list of riders claiming a World's First. ​ 
On the big bikes, the 'Ruso Bros' Elias and Daniel Ruso (AUT) landed a Double Backflip Tuck-No-Hander and a Double Backflip Can-Can, while Spanish veteran Bienvenido Aguado (ESP) executed a spectacular Frontflip Cliffhanger on the big-air jump in front of a fired-up crowd. Also taking advantage of the atmosphere, Australia's Ex-BMX rider Caroline Buchanan grabbed her big bike to land the first Superman Seat Grab Indian-Air performed by a woman. 
"It's amazing to have a completely new venue; the course is really fun; I love it. Seeing the Ruso brothers doing big tricks motivated me to push myself to do this trick and deliver it in front of this fired-up audience". - Bienvenido Aguado
"After transitioning from the BMX to the mountain bike, I really wanted to jump on the big bike, which is completely new. I've never really ridden such a big jump before, and to pull off a Superman Seat Grab Indian-Air in front of a crowd at the Nines felt amazing." - Caroline Buchanan

​Celebrating Excellence with the Nines special awards
During the legendary Nines Gala Night, Swatch Nines participants collectively voted on the week's best riders in the following categories; MVP, Best Trick, New Nines, Creative Edge and Gopro Best Moment (see the full list of winners below).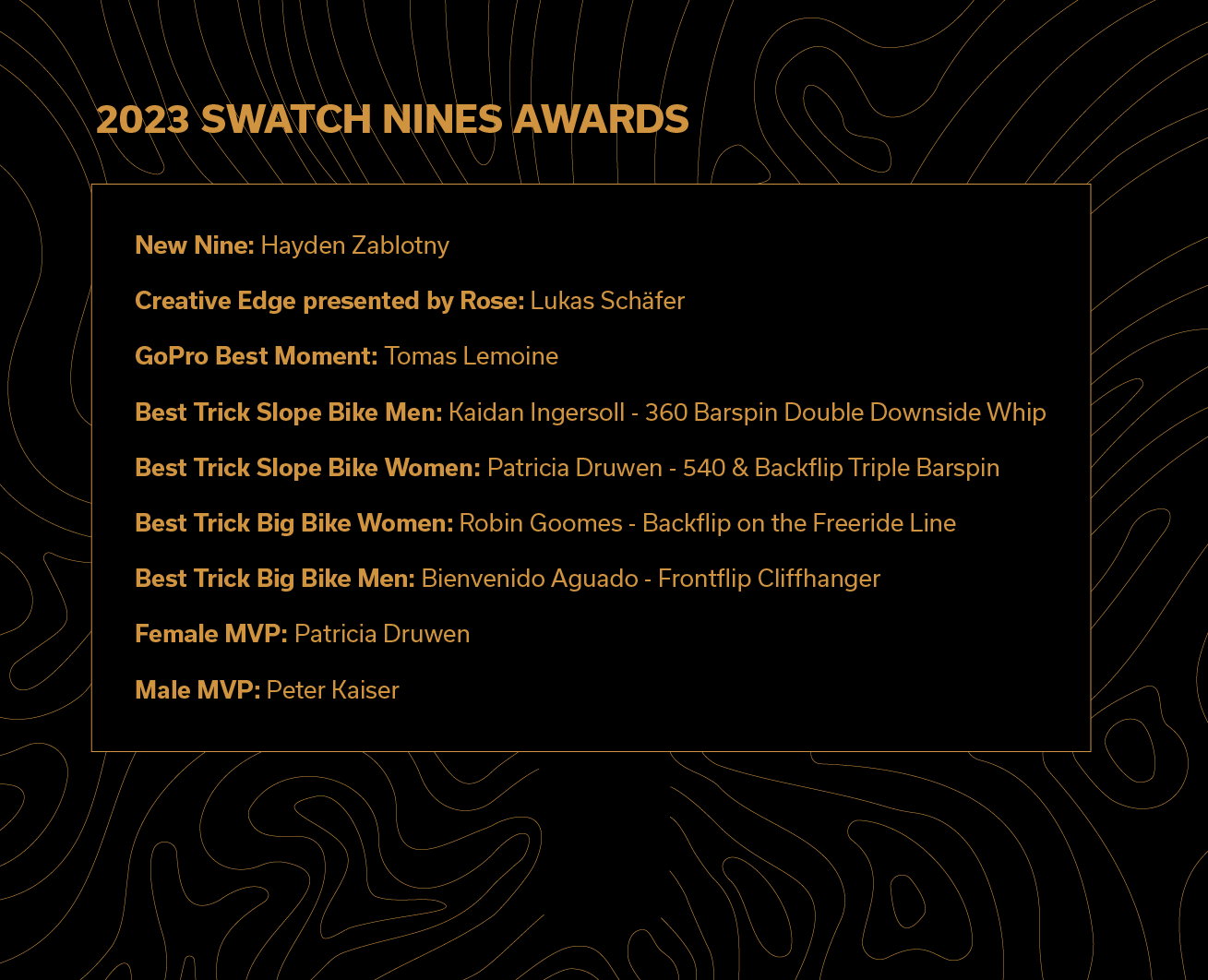 BYND The Hill Festival & Public Days
Swatch Nines, in cooperation with BYND The Hill Festival welcomed thousands of biking enthusiasts to witness astonishing feats. This collaboration marks an exciting moment as the Swatch Nines shares event an unforgettable experience for all attendees.
Stay tuned for the highlight edit dropping soon.